On the "Write" Path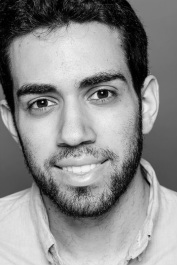 My name is
Marc Phillips
and I eat, sleep, and breathe digital content creation. I currently work as a Senior Digital Strategist at Ketchum, where I specialize in content strategy and copywriting.
At Ketchum, my co-workers call me "Marcgician" because I can make great content appear out of thin air on a moment's notice. In the client-facing world, this is all too common. Additionally, colleagues often seek me out for copy editing support. I guess I will always retain my high school newspaper managing editor roots!
I previously worked in marketing for one of the GroupM media agencies. Prior to that, I graduated from Ithaca College's Park School of Communications. During Summer 2012, I was one of 20 young adults to receive a fellowship with the
International Radio and Television Society
. Read the news release
here
. I was also awarded the Advertising Club of New York's annual scholarship in Fall 2012.
When I'm not at work, I enjoy creating passion projects, actively volunteering with the elderly, and cooking for friends.
---